Windows 10 – How to fix mapped drives disappearing when there is no network connection
If you are applying GPOs that create mapped drives in Windows 10, you may find that the drives disappear if the user logs in away from the local area network. To solve this problem, edit the mapped drive GPO under User Policies > Preferences > Windows Settings > Drive Maps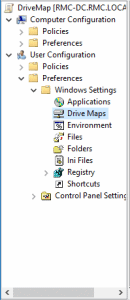 Right click your mapped drive and go to properties. Check the "Reconnect" box.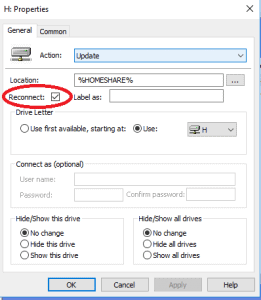 If you are using Home Folders for your user accounts, create a mapped drive in the GPO, setting %HOMESHARE% as the location, and select the drive letter you are using for home drives. Make sure to check the reconnect box here as well.
This process ensures that your mapped drives will always appear whether there is connection to the local network or not.