RMTT Mail Services Spam Filter Is Changing

Beginning summer of 2016, RMTT will be transitioning the back end of its Mail Services platform to ProofPoint.  This will have very little impact on you as the end user as we will be migrating your existing whitelist/blacklists from the prior platform.  The biggest change will be the email you receive to let you know that you have something in your quarantine.
The new email (shown below) has 2 actions:  'Release' and 'Release & Approve'.
Release:  This option allows the message to be delivered to your inbox one time, but not permanently whitelist the sender (example, "maybe I want to see this message, but I'm not sure")
Release & Approve:  This option allows the message to be delivered to you and permanently allows future mail from this sender (example, "I like getting this newsletter and want to continue to get it")
New Quarantine Email: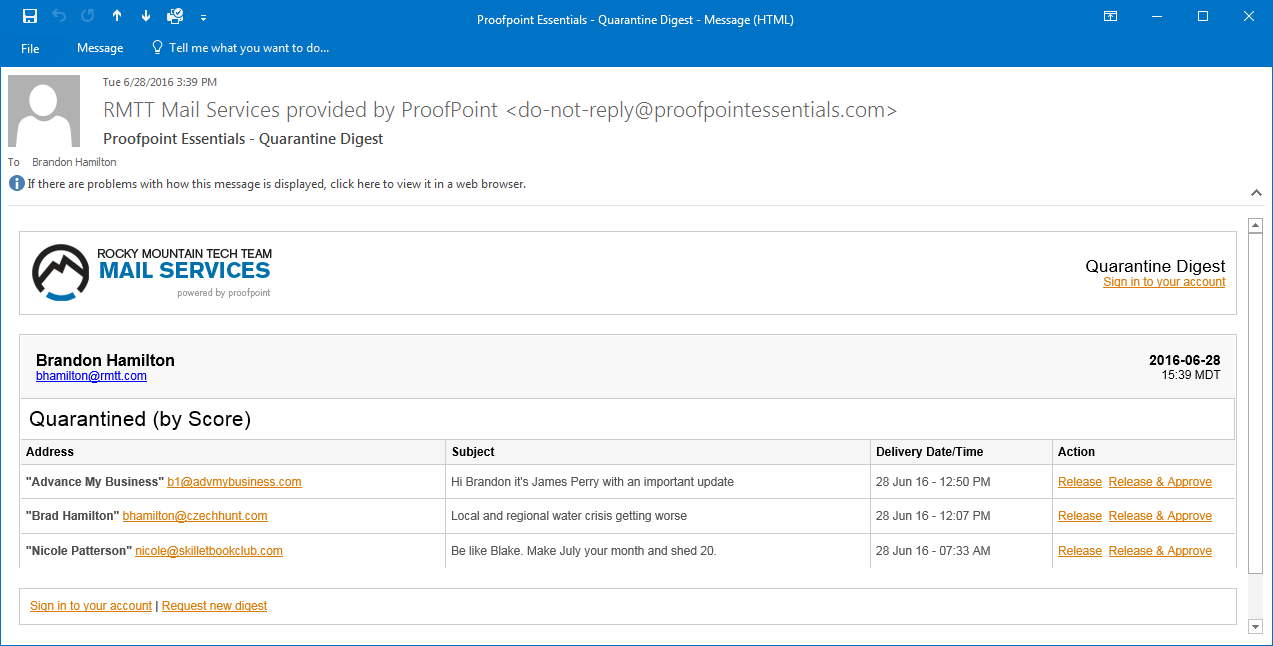 Old Quarantine Email: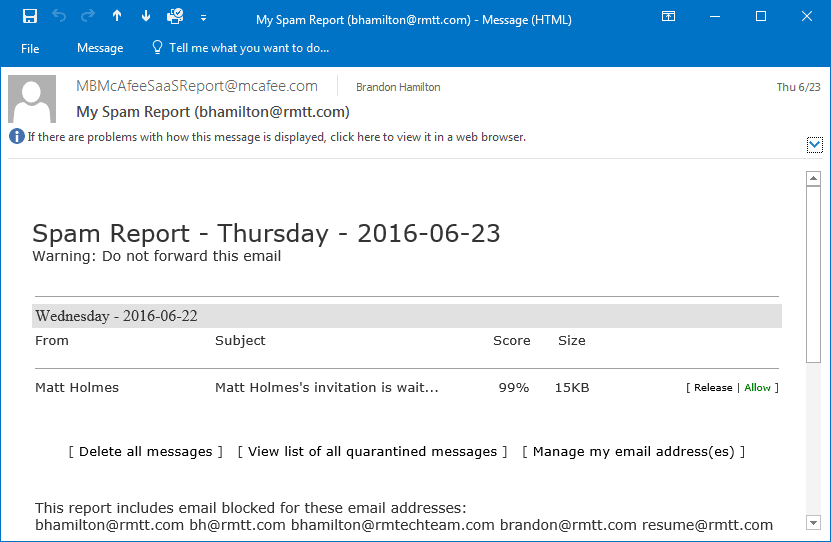 Please email dispatch@rmtt.com if you have any questions about the transition or call 303.732.3200